2010 National Jamboree Knife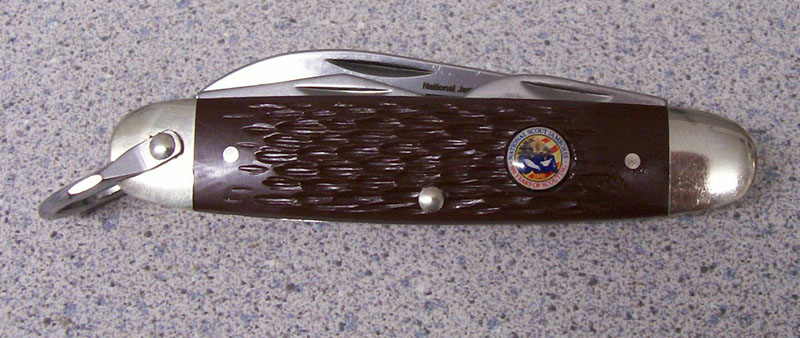 While at the 2010 Boy Scout National Jamboree in Ft. A.P. Hill, VA, one of my sons picked up this great new Boy Scout pocket knife. It's made by Bear MGC of Jacksonville, Alabama, and is an official BSA Jamboree commemorative.
It measures 3 3/4" closed, and with the main blade open, it's 6 5/16". The handles appear to be brown plastic, and the knife contains no brass. Instead, it appears to have stainless liners.
 At the jamboree, this knife sold for $40. Less than two weeks after the jamboree, an ebayer is trying to sell these for $140. He sold at least one earlier for $50, and today he's trying to pitch the last of his stock as almost unaquirable since they ran out at jamboree.