Buck
BUCL01 BUCK #412. Buck made this red-handled, single blade lockback knife. Handles are Zytel, blade is stainless, etched with BSA logo. Handles are marked "SCOUTLITE".  1986 manufacture. Blade length 3", overall length (open) is 7.25".  Buck also made a blue-handled version of this for the Cub Scouts. This came with a nylon pouch (as shown).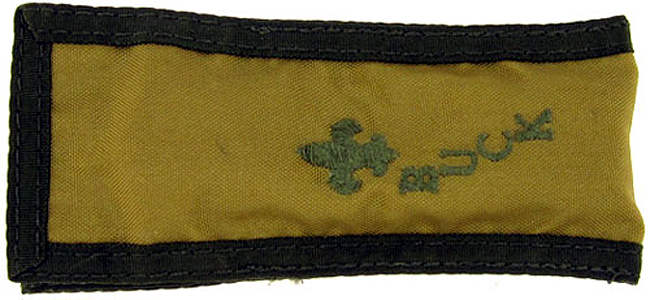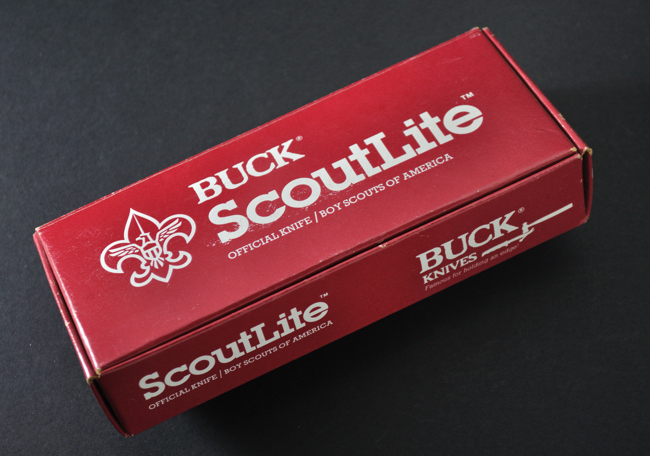 BUCL01: (Photo courtesy Bob Wick and the New Mexico Scout Museum)
 BUCP01, Buck #412.  This is a special event version of the BUCL01 made by Buck for the 1986 NOAC.  Other than the blade etchings, the knife if the same as the BUCL01.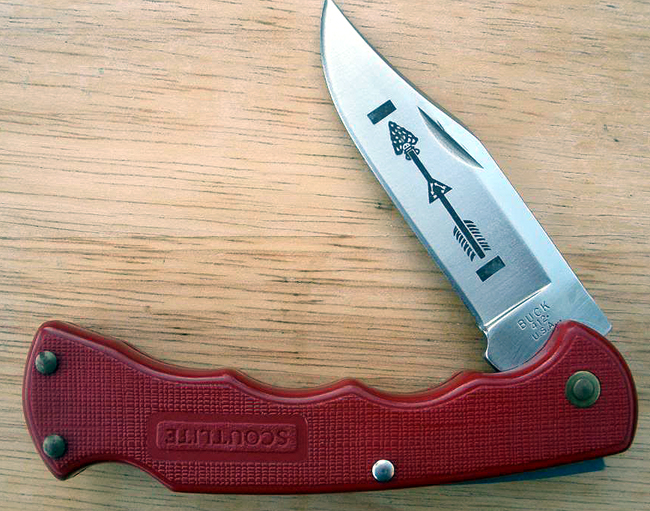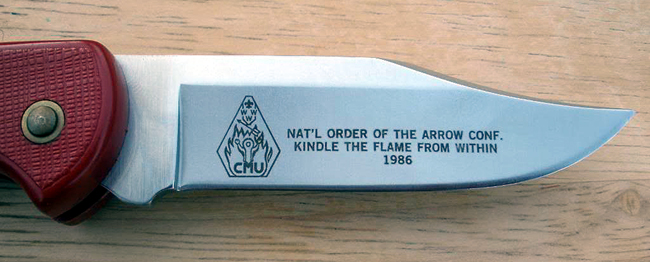 BUCP01: 1986 NOAC issue